Hi everyone! This is Carmen posting today.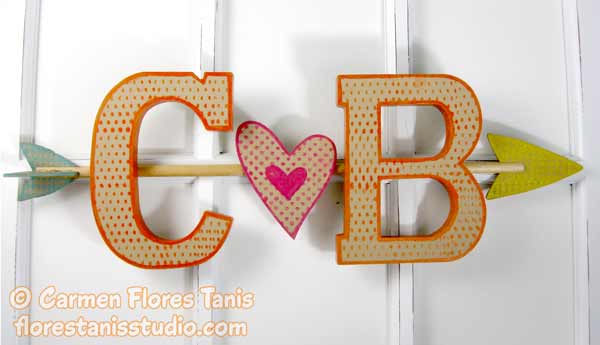 I love old vintage signs, the look of half tone printing and hearts with initials carved into trees or drawn on foggy windows. With these inspirations in mind, I came up with this fun project using Ann Butler stamps and inks. This sweet sentiment can sit on a tabletop or hang on the wall if you add a couple of hangars to the back. I'm thinking of using a couple of removable adhesive hooks on the bathroom mirror to hang this up and surprise my husband one morning (I'm "C" and he's "B")!  Here's how: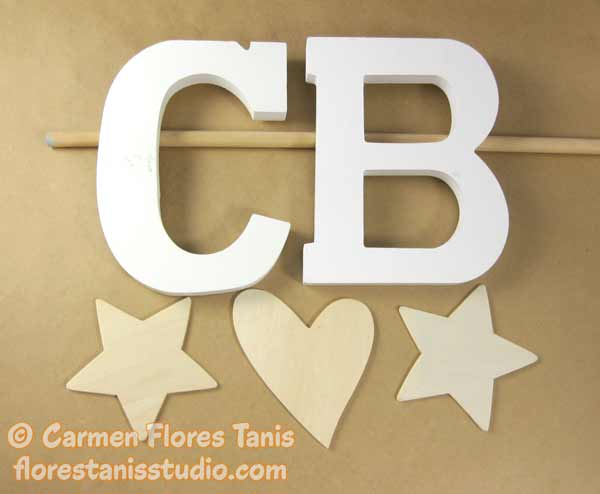 Materials:
Ann Butler's EZ-De's Stamps by Kellycraft
Ann Butler's Faux Quilting Stamps by Unity Stamp Company
Ann Butler Colorbox Crafter's Ink by Clearsnap: Tangelo, Aquamarine, Sunshine, Berry
Acrylic paint – tan
Acrylic sealer
Wood shapes – 6″ letters, two stars, heart
Wood dowel – 16″ long , 3/8″ diameter
Tools:
Scroll saw, hot glue gun, paint brush / plate
Instructions:
1. Use the scroll saw to cut the two wood stars. Cut one into a arrow shape and the other into a smaller arrow shape for the tail feathers on the arrow.  Cut a slot in each end of the wood dowel. (If you don't have a scroll saw you can use a small hack saw or serrated craft knife.)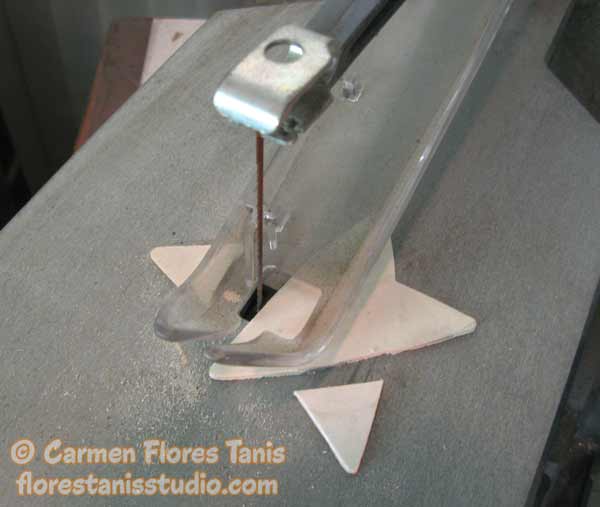 2. Seal the wood dowel with acrylic sealer to add keep the natural wood color but still add a little shine. Paint the letters and cut wood shapes with the tan paint. Stamp with your choice of stamps and inks. Use a paintbrush and ink from the stamp pads to outline each shape. You can tap the ink pads directly onto the larger areas like the sides of the letters. ( love how you can use Crafter's Ink stamp pads as paint!)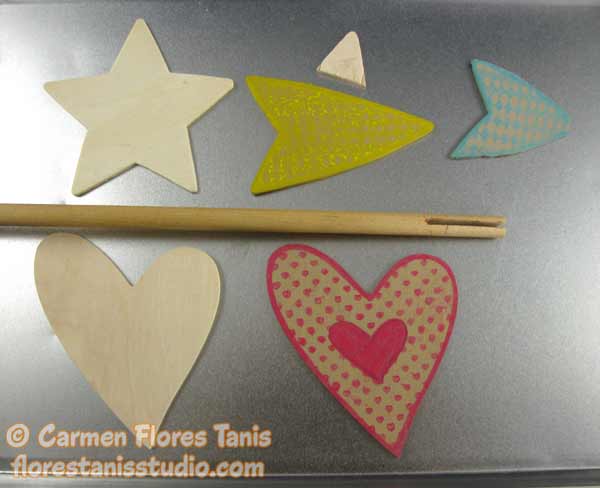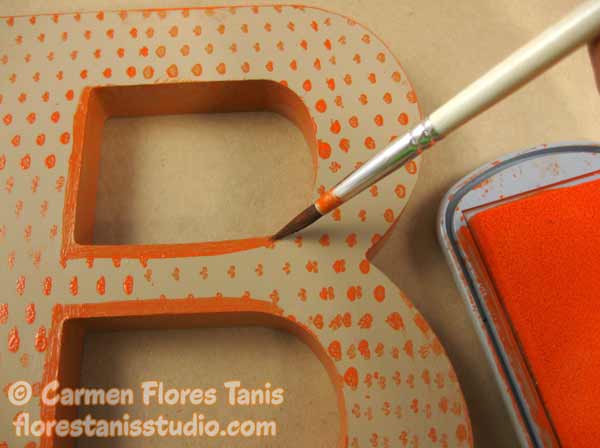 3. Fit the arrow shape into one slot of the wood dowel. Secure with a drop of glue. Repeat for the tail feathers shape in the other slot. Use the hot glue gun to affix the arrow to the backs of the letters and heart shape.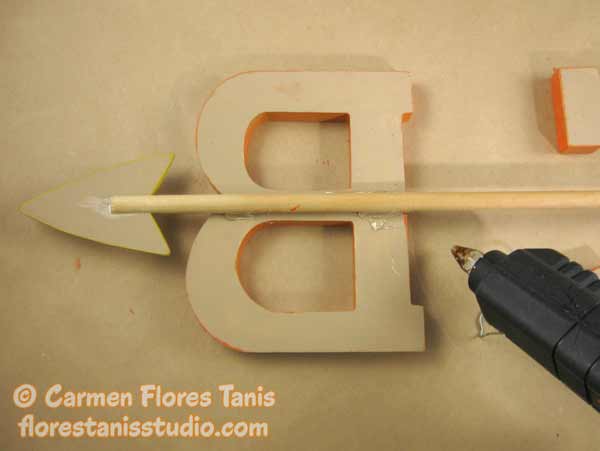 4. As a last detail, add another tail feather to the arrow so that it looks more three dimensional.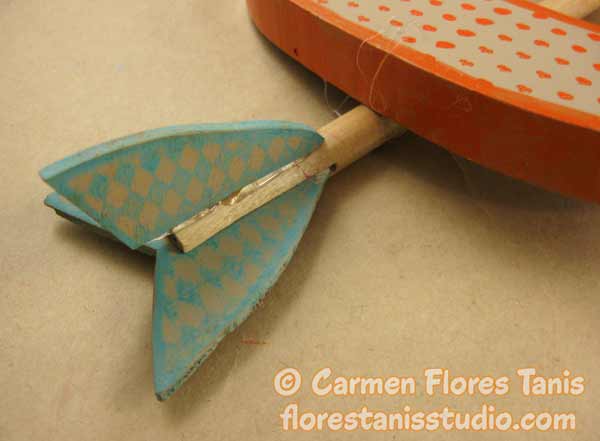 Have fun making your own Sweetheart signs!